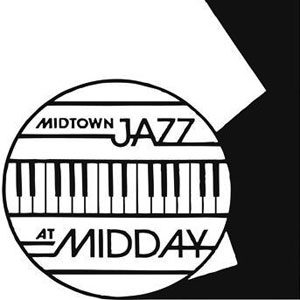 Wednesday, July 5, 2017 >> 1:00 p.m.
Midtown Jazz @ Midday
Midtown Arts Common
(St. Peter's Church)
Lexington Avenue @ 54th Street
New York, NY 10022
TICKETS: $10 donation is requested
212-935-2200
Eugene Marlow's Heritage Ensemble brings their popular audience-interactive "We've Got Rhythms" performance to Midtown Jazz @ Midday
"We've Got Rhythms" — An interactive musical performance of the Afro-Caribbean and Brazilian rhythms underlying The Heritage Ensemble's arrangements. They will play selections from their CDs  "A Fresh Take,"  "Changes" as well as their recent CD "Obrigado Brasil!"

Described as ". . . a cross-cultural collaboration that spins & grooves" by the New York City Jazz Record, Eugene Marlow's Heritage Ensemble's music reflects the mixing of cultures.  This is imaginative and tight quintet celebrates the melodic & rhythmic commonalities among Jazz, Afro-Caribbean & Brazilian musical cultures.
The result is a fresh sound and experience that jazz audiences and beyond can access, be inspired by, and appreciate.
This ensemble of first-rate musicians includes: Award-winning bandleader/keyboardist Eugene Marlow, five-time Grammy nominee drummer Bobby Sanabria, award-winning saxophonist Michael Hashim, virtuoso percussionist Matthew Gonzalez, and electrifying bassist Frank Wagner.